Sunitha Namburu
Founder
Learning is a deep curve for growing and provides opportunities to reach your dream job.
If opportunity doesn't knock, build a door with our industry experts.
Our founder Sunitha Namburu has 15+ years of industry experience from the top MNC companies and versatile teaching experience. She has complete knowledge of CAE and CFD along with technical know-how of engineering mechanics and much more.
She has a patent on "Structural Analysis Model Review System (ANSYS) "

Her achievements extended to – Six Sigma Green Belt

She has 10+ national and international paper publications and conferences.

She was awarded numerous times for the automation process on cost reduction process.
Her experience ranges from simulation of simple to complex such as implicit, non-linear, fatigue, rigid dynamics, fracture, failure, explicit, thermal, fluent along with the design on multiple software tools for various industrial components.
Finally, her goal is to build high-performance organizations that make a difference in people's thinking by utilizing the gained knowledge to share with the young engineers for their career growth development and to achieve greater heights.
---
Kavitha Devabhaktuni
Co-Founder
Our co-founder Kavitha Devabhaktuni was an alumnus of the top-ranked engineer college from India, NIT Surathkal in the field of Structural Analysis of Building.
Her 12+ experience in various environments starting from MNC to start-ups such as ATKINS, Shradha Design Tech Pvt Ltd, Total Environment building systems, in which she played a crucial role in the development of the company. She worked on various building structures which include irregularities & much more complexities for both residential & commercial buildings.
She is specialized in the field of design & analysis for high rise structures by using ETABS, SAFE, STAAD, PROKON, REVIT & AUTOCAD along with the theoretical knowledge
Her main goal is - to bring alertness and guide aspiring to the field structural engineers about need & respect to the design-build for a better society. Also, to share gained experience and best practices for the upcoming designers for their career growth. Open to accept consultancy works/guidance.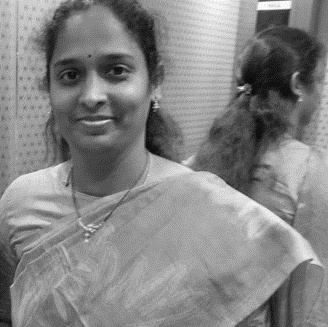 © Copyright 2021 Artem Academy. All rights reserved.
Designed & Developed by Colour Moon