Dream your career in Automotive Engineering?
---
25/03/2022
to 25/03/2022
Hyderabad
Did you know?
The Indian automotive sector employed more than 1.36 million people in the fiscal year 2021 and the count grows this year.
With its implementation in many sectors, the automotive sector has gained a lot of popularity amongst the new-gen engineers.
Getting a job in the automotive industry becomes easier with great passion and the right guidance.

What you have explored in the webinar are:
- How to get started in your career?
- The concepts you can learn to move ahead in the field.
- Scope of learning
- Various profiles you can try to make your career stronger professionally
Here is the link for the busy attendees:
https://youtu.be/PynA-sn2pss
A talk from Direct CAE Industry Expert
---
12/03/2022
to 12/03/2022
Hyderabad
Hope you have utilized the opportunity to discuss all about the mechanical engineering industry with our expert!
Mr. Arugonda holds expertise in strength, durability, fatigue life, and damage tolerance on various components in the field of aero, wind, and healthcare products. He plays a crucial role in providing optimal results in terms of material and manufacturing costs.
He also has vital knowledge and a great understanding of the domains he is involved Have a live session with Mr.Arjun Arugonda & get to know more about,
> Industrial trends
> Real-time experiences of the industry expert
> Do's & Dont's of engineering
If you miss don't worry. You can watch this webinar video at the mentioned link https://youtu.be/5QY0q5P078c
What to do after Engineering?
---
26/02/2022
to 26/02/2022
Hyderabad - Online
Thanks for attending the webinar successfully, we all know that engineering is among the most popular graduation courses that students take after completing school.
Choosing the right career can be confusing for many students.
The world is full of opportunities. And you might not be aware of most of them.
The webinar discusses the topic about:
1. Explore the opportunities after engineering
2. Get tips to streamline your career
3. Interact with industry experts
4. Know the technological standards
This explains how to define your Niche as per your company. For Example: If you want to settle in the aerospace industry. You have to get ready with technical & Tool Knowledge such as Machine Design, Strength of Materials, Ansys APDL and also we explain the weightage of each subject & how to gain knowledge in each.
Get Free Consultation from our Industry experts. Reach us @ +91 9666 666 425 and fix your appointment. Or email: contact@artem.co.in
Cross-Skill Training for 8 Days on ANSYS APDL
---
05/01/2022
to 13/01/2022
Hyderabad - Online
New year had a great start with another corporate training of ANSYS APDL for the cross-skilled professionals of 25 attendees. Trainees have attended from various domains such as automotive, structural, heavy machinery to get know-how the standards as per aero-engineering in which they make a new start. It was an excellent experience to talk to different domain experts and get them trained as the company requirements. The training went for about 8 days, nearly 40+ hours. The content of the training includes initial simulation, nonlinear, critical connections, checks with advanced connections, solution strategy, fatigue, history plots, and much more. Finally, each and every employee utilized his 100% to move to the new role and executive the day-to-day activities effectively in all the precepts.
HyperMesh- Short Term Course
---
18/12/2021
to 21/12/2021
Hyderabad - Online
Congratulations to all the participants for taking the first step to move towards your dream job in the automotive industry.
Hope you might have achieved the great advantage of the course in the mentioned aspects
Knowing about FEM and how theoretical Knowledge connected to Industry

Learned HyperMesh as per Industry standards

Complete Process of the product development cycle

Hands-On HyperMesh Tool and Shortcuts involved

How to get rid of interview fear?

How to handle any known or unknown question in an interview? & much more
Thank you very much to each and everyone who utilized the course for your dream job. All the best for your future success to all the attendees.
Cyient Training for ANSYS Advanced
---
14/11/2021
to 20/11/2021
Hyderabad
Happy to announce that 4th successive corporate training happens within a span of 6 months from the most prestigious company Cyient Ltd. Enjoyed the training as always with the beginners to experienced trainees of 9 years during the sessions. Had a most interactive time with the senior associated with the process and procedure which will occur in the aerospace industry. In this training, Artem trainer has shared her utmost experience which was gained from her experience starting from a derivation of FEM, how the formulation is embedded in ANSYS tool, Modelling, typical meshing, verification and validations, how to analyze any model (need, importance, assumptions etc) and various types of analysis – dynamic, thermal, structural, fatigue (Low Cycle Fatigue & High Cycle Fatigue) and lifing process of the component along with hands of sessions. Finally, each and every employee utilized his 100% to move to the new role and executive the day-to-day activities effectively in all the precepts.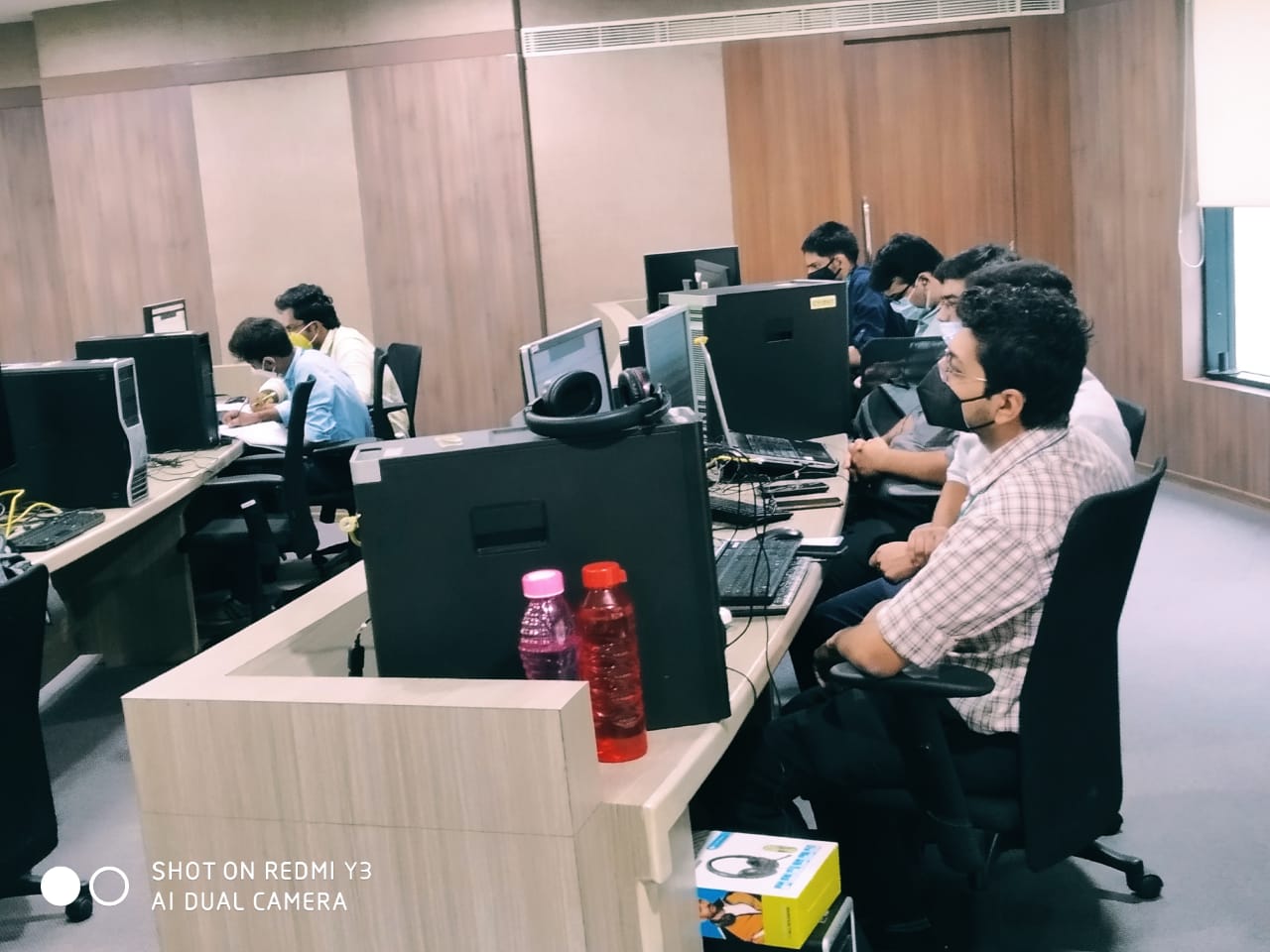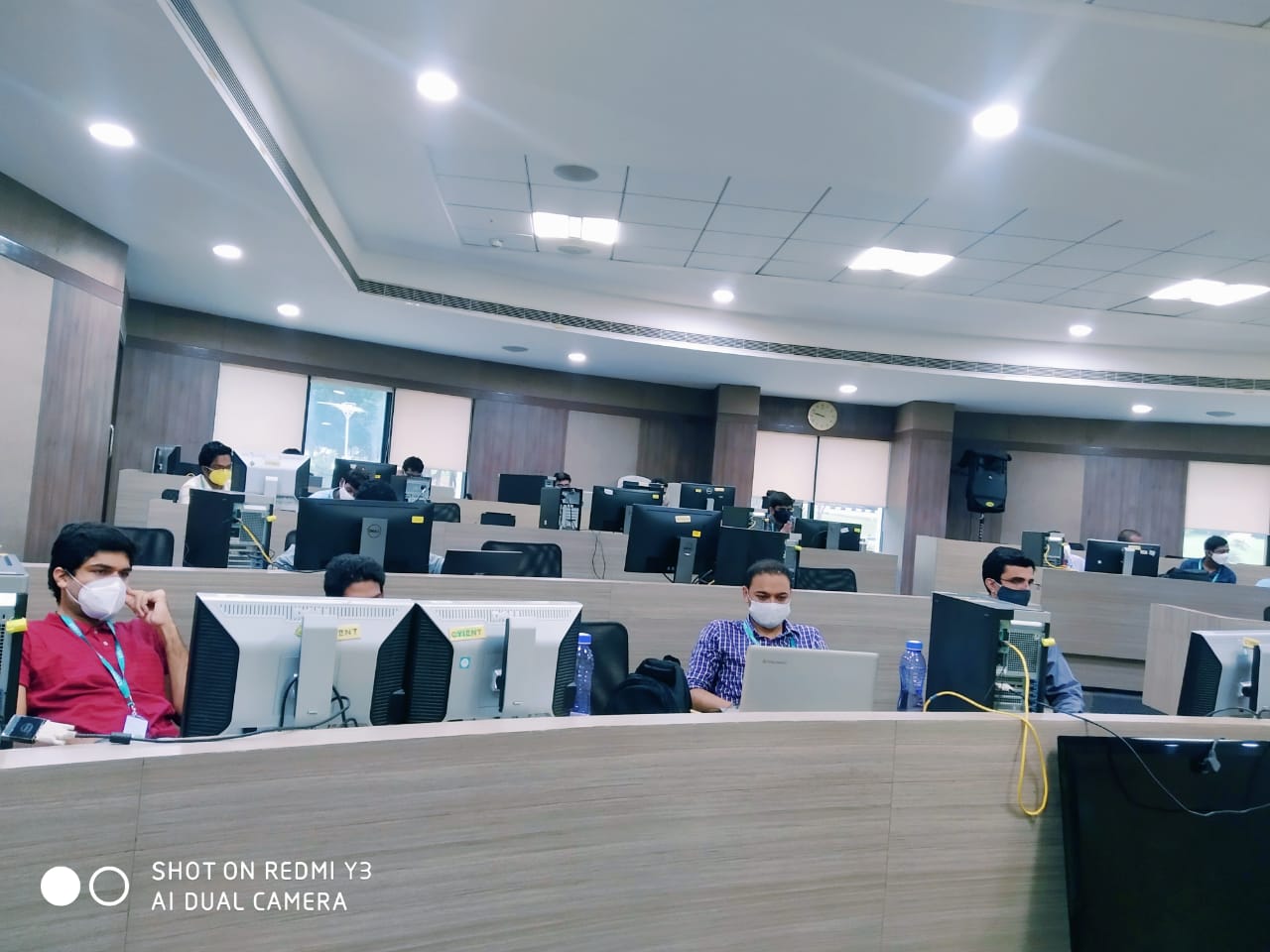 M.Tech Freshers Training - Cyient
---
05/09/2021
to 16/09/2021
Hyderabad - Online
There are many factors that companies take into consideration while shortlisting a corporate training provider such as time, money, availability, qualifications of the trainer, and the key areas of training that the service provider specializes in. Artem is very happy to inform that, by considering all the above-mentioned factors – Cyient has selected us for the third time, it's a hat-trick successful training in the field of CAE. Our experts are excited to deliver the team in all aspects required for the daily tasks including the technical know-how, why, where, what it is for and how to connect to actual scenarios. In this training, attendees' participation boosted us to inculcate new techniques in both the ways for better improvement and make the standards high.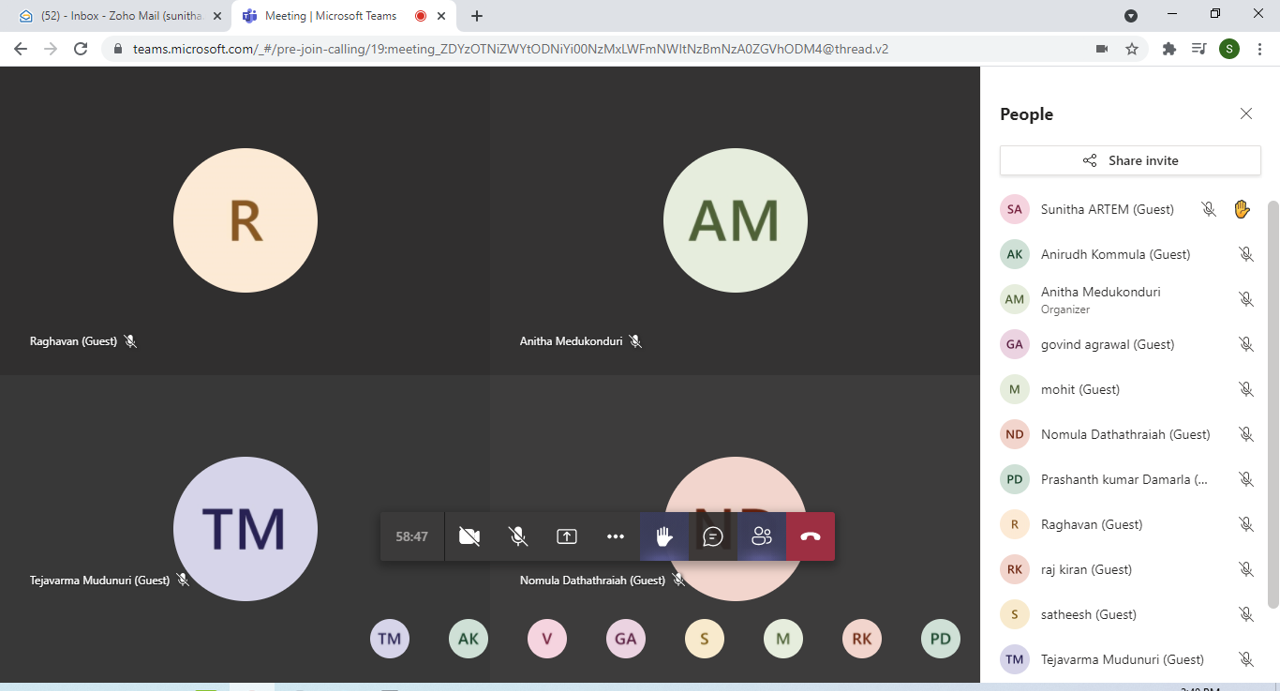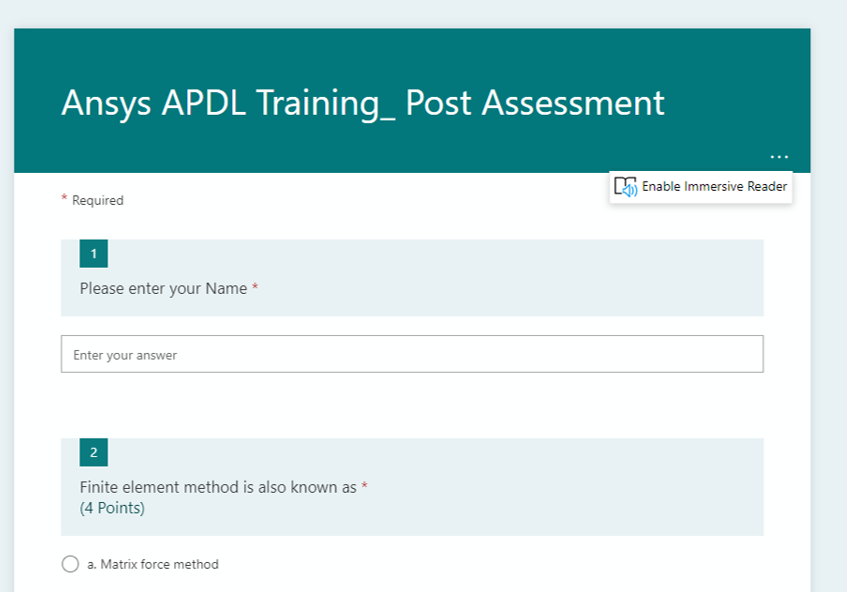 Cross Skills Training - Cyient -10 Days
---
11/08/2021
to 19/10/2021
Hyderabad - Online
Technology is a boon to the corporate training segment as it has made the process of business transformation much more well-received and better-paced in this constantly changing business environment. While the traditional methods and basic learning objectives of corporate training have noticeably changed, the way in which the training content is delivered has transformed by leaps & bounds and is still undergoing a continuous evolutionary cycle. Artem provides, upskill, or maintains knowledge of current job-related tasks. Also, enhances abilities and skills for duties unrelated to the current requirement job to achieve self-set goals and career objectives. We trained engineers for the new opportunities obtained in the office to reach their daily activities in the new technical roles with ease and more thoughtful way. In this training, employees with +3 to +10 years of experience were participated and engaged with full effort to change into the current opportunities.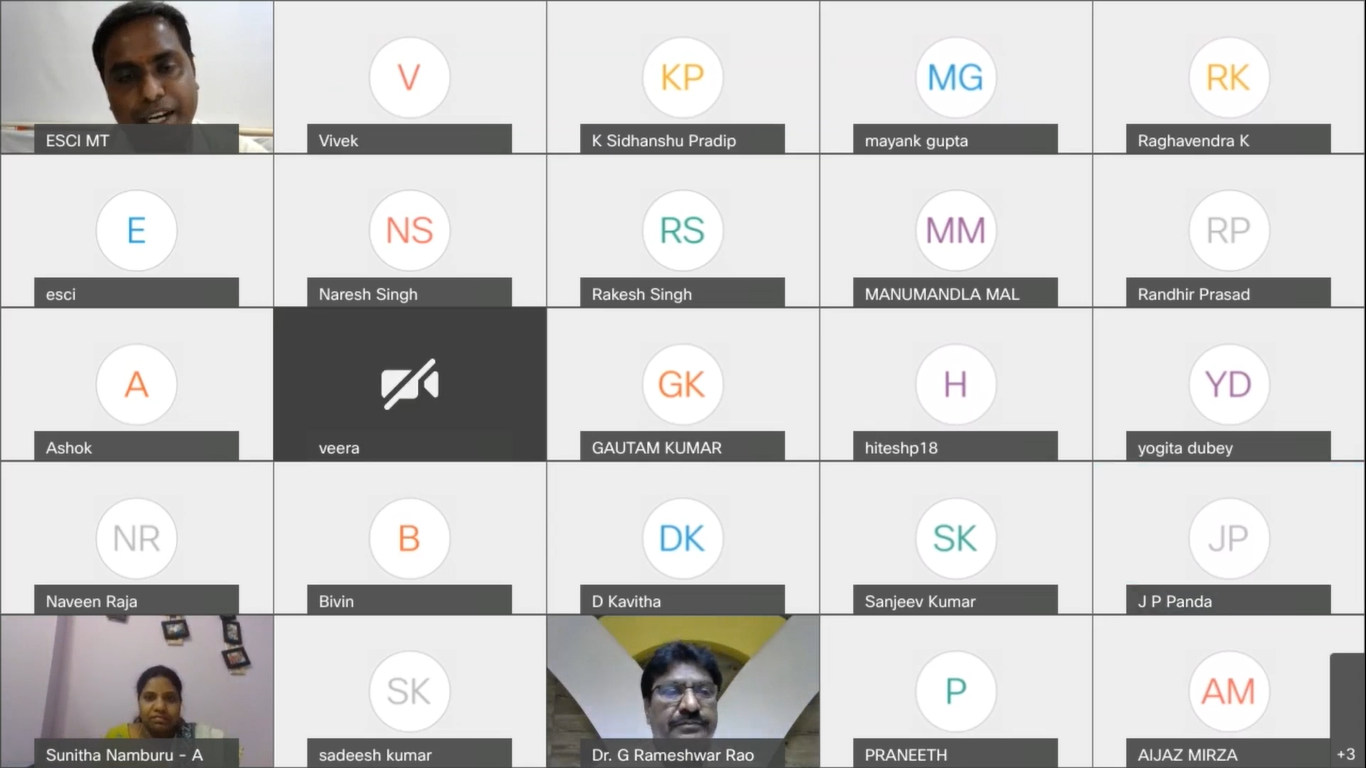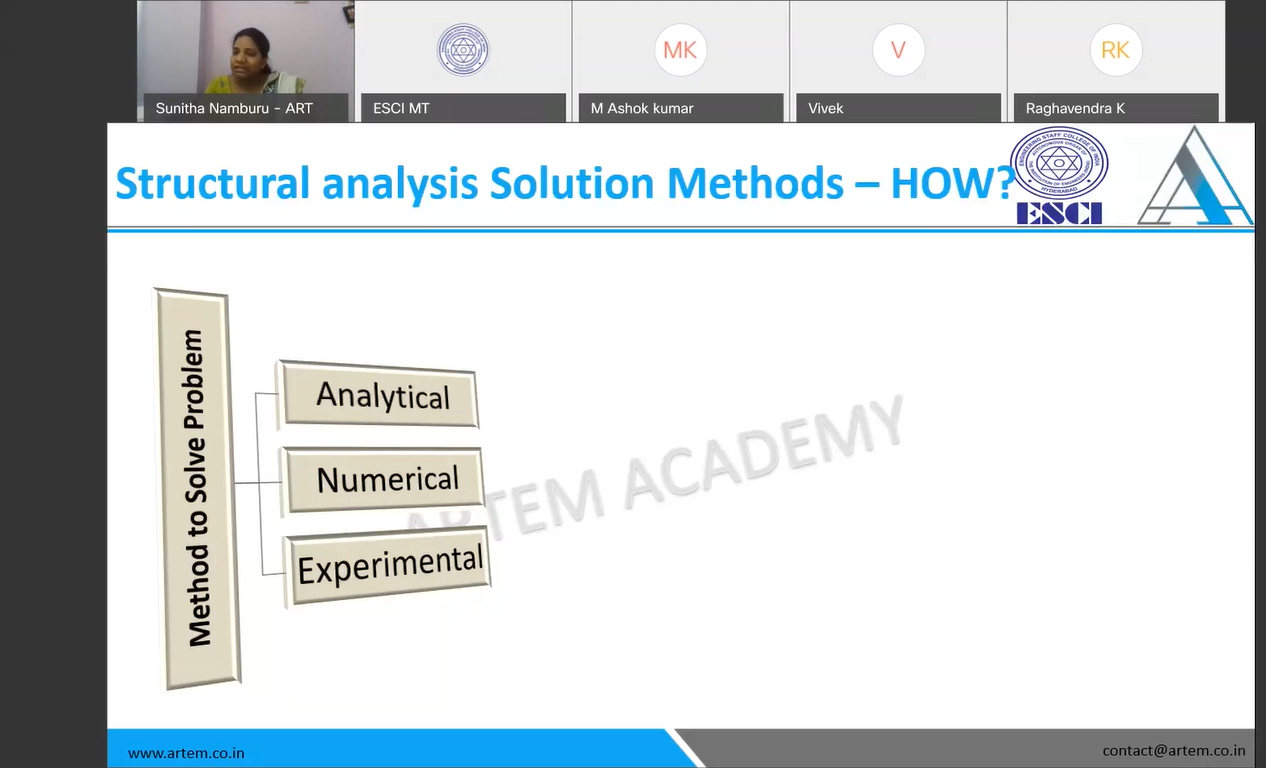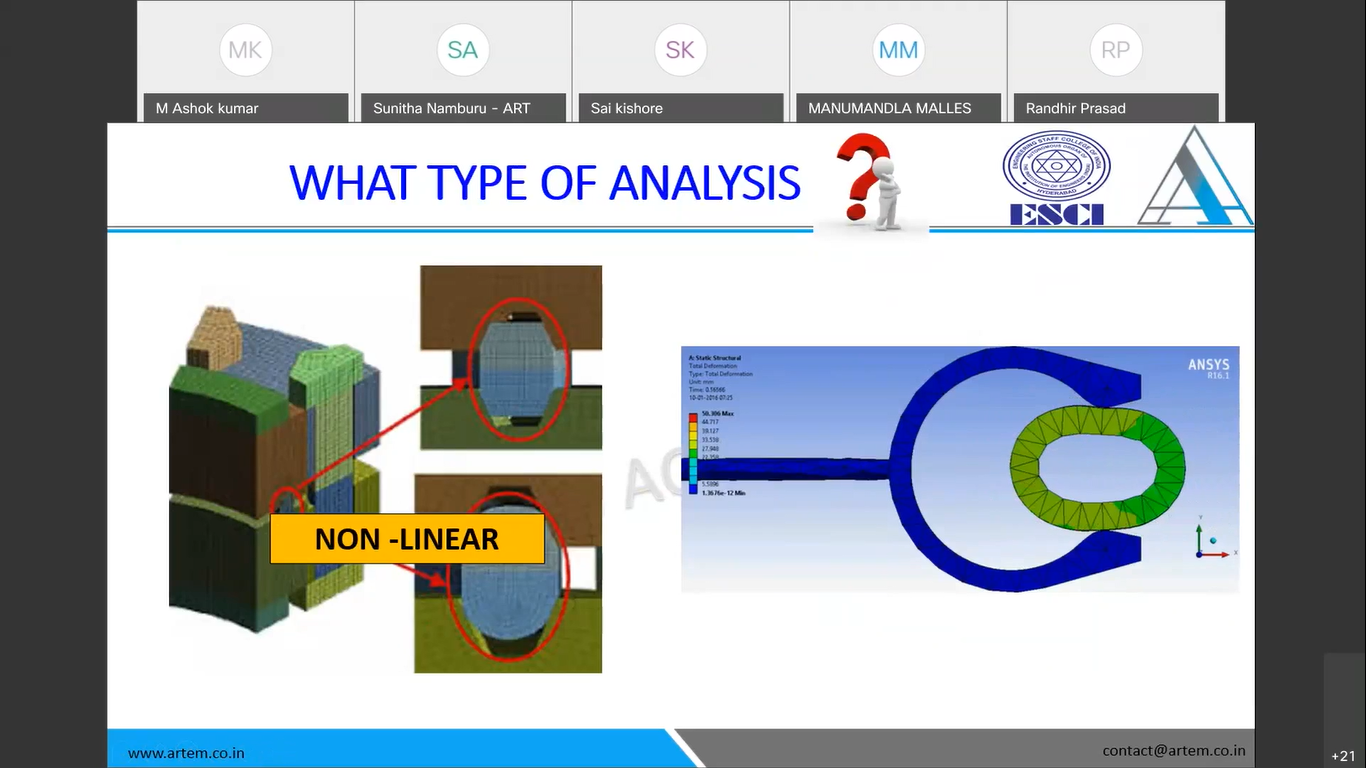 ESCI - ANSYS Workbench - 2 Days
---
04/05/2021
to 12/05/2021
Hyderabad
Both the employees and employers see the importance in the career development of their workforce. More importantly, ESCI attendees have varied roles, experience, knowledge, & abilities. Designing your training program to be specific to each one of them will improve learning efficiency and increase ROI. Well-structured L&D programs build the desired knowledge and skills that will impact individual employee performance and increase job satisfaction, which often results in higher employee retention.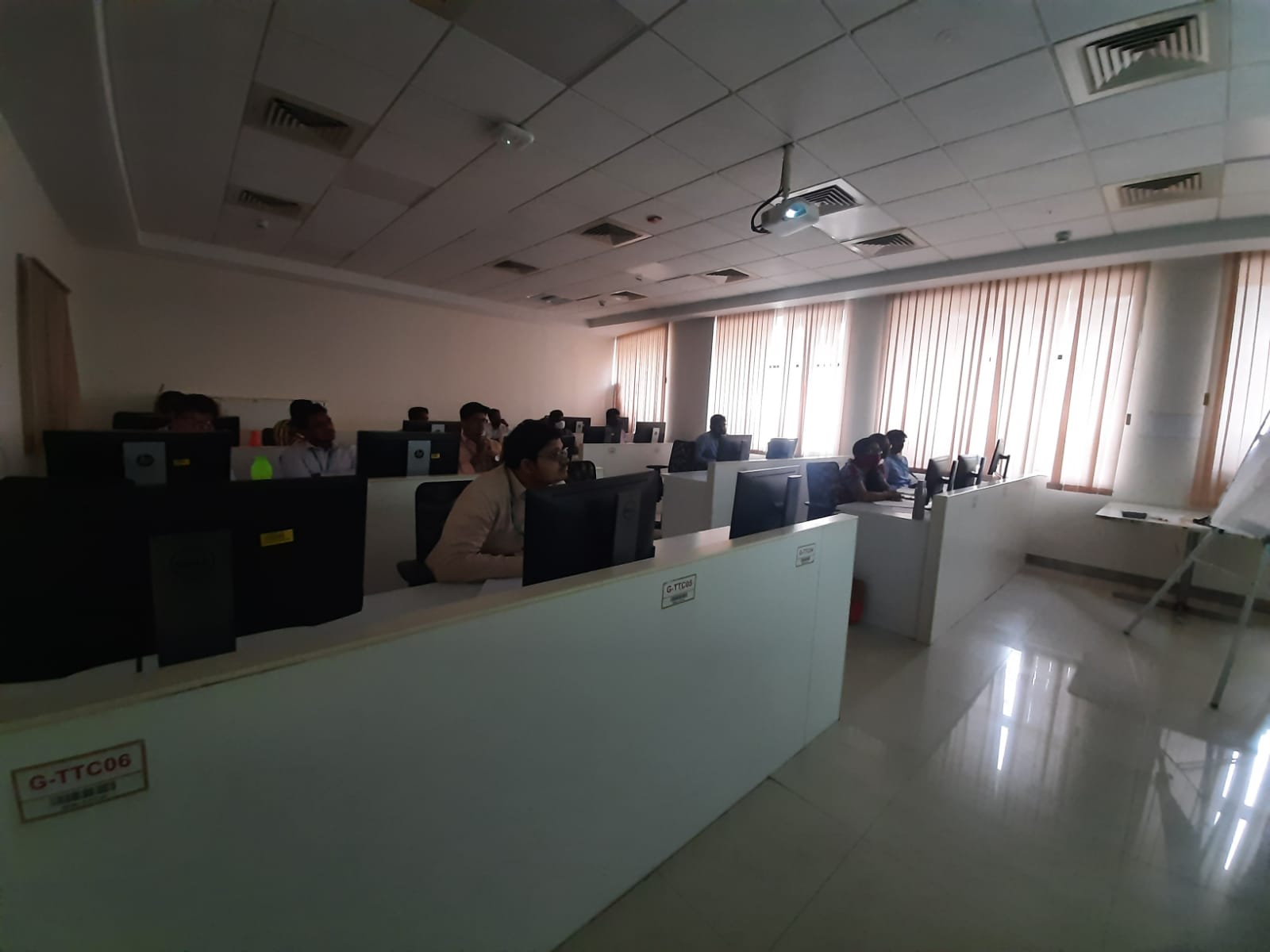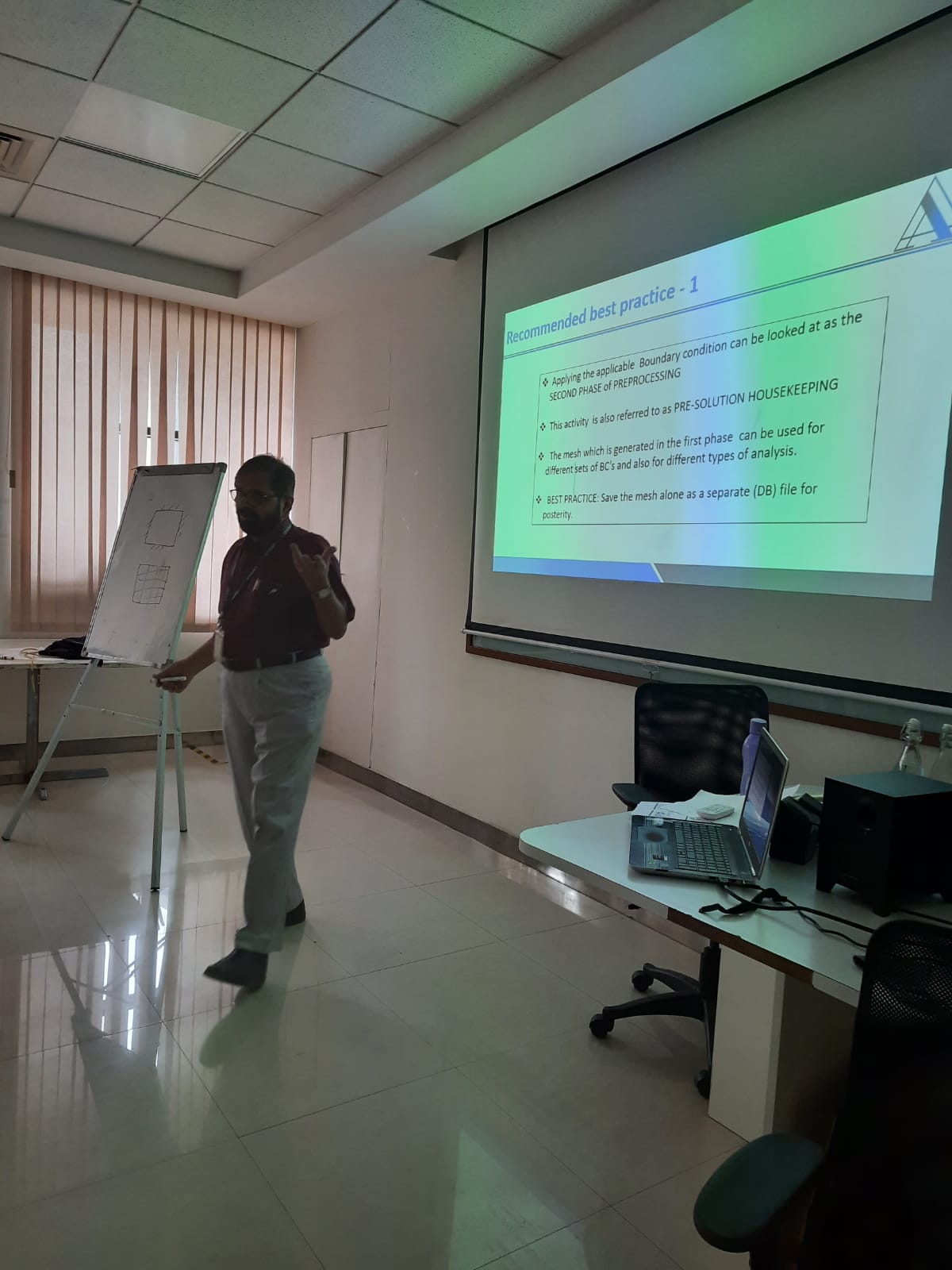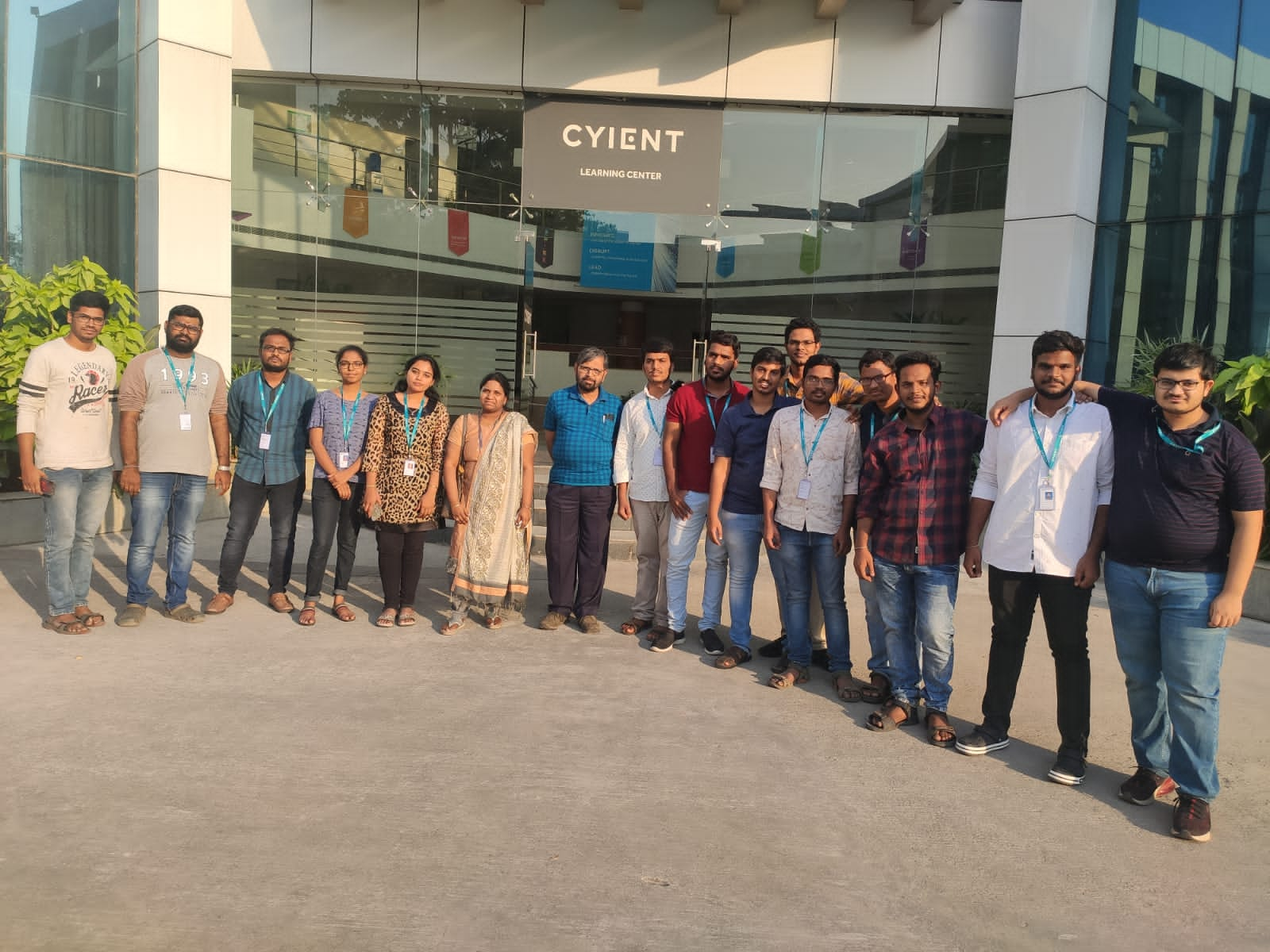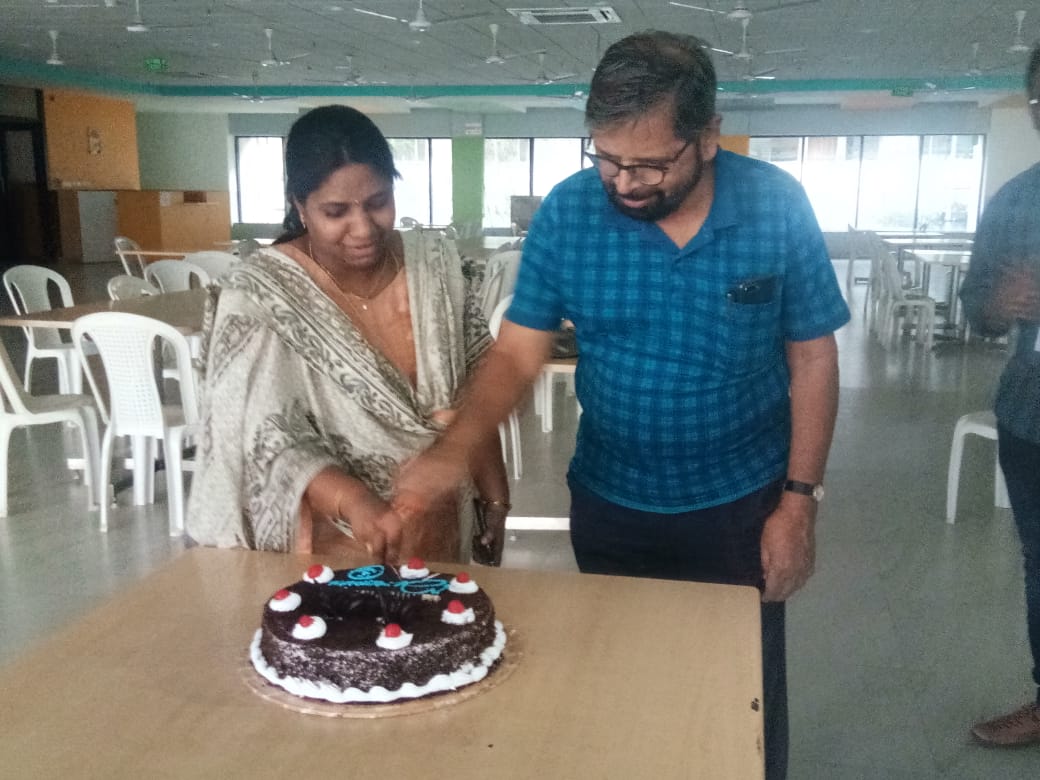 12 Days Corporate Training for Freshers - Cyient
---
24/02/2021
to 11/03/2021
Hyderabad
Choosing what's best for your company can be a strenuous task, especially when it comes to corporate training. The structure is the main part of any simulation process, in which load pattern influences the design of the model structure. We provided a complete process and where we stand in the product cycle by bringing awareness to various processes. That deals with the life of the product with optimal and economic along with technical innovation embedded in the product. This training focuses mainly on the above-mentioned things along with the importance of Finite Element Analysis among all the different methods existing from the past 70+ years. We designed the 12 days of training sections for various CAE tools such as ANSYS Classic (MAPDL), Workbench, and Fluent in which each has its importance. It has Hands-on experience on static, Modal, Thermal, and Non-Linear (Geometry, Material, and contact) analysis on 2D, 3D models based on mesh best practices. Also, Fluid flow is based on velocity, temperature for internal and external flows, and much more. On a final note, Artem enjoyed our first corporate training with Cyient. We are honored by the attendee's treat which shows the involvement of trainees and dedication towards learning the new technology and process standards from the experienced trainers.
© Copyright 2021 Artem Academy. All rights reserved.
Designed & Developed by Colour Moon