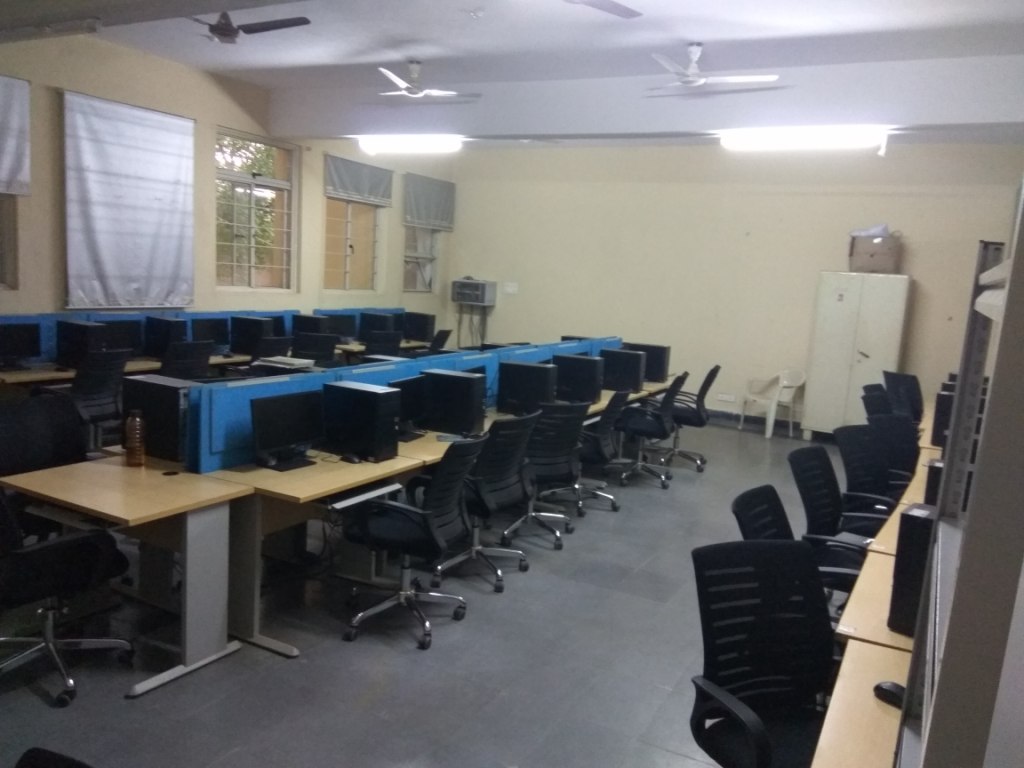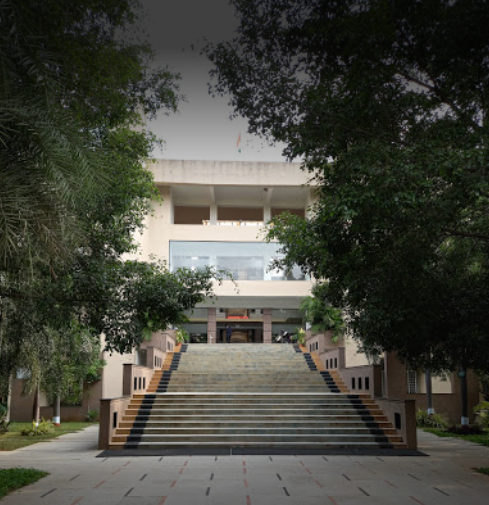 HITAM College Semester Lab Course – ANSYS MAPDL
---
08/07/2018
to 19/09/2018
Hyderabad
The Ansys finite element solvers enable a breadth and depth of capabilities unmatched by anyone in the world of computer-aided simulation. Thermal, Structural, Acoustic, Piezoelectric, Electrostatic and Circuit Coupled Electromagnetics are just an example of what can be simulated. APDL is the foundation for all sophisticated features, many of which are not exposed in the Workbench Mechanical user interface. It also offers many conveniences such as parameterization, macros, branching and looping, and complex math operations. All these benefits are accessible within the Ansys Mechanical APDL user interface.
Benefits of APDL are
Input model dimensions, material properties, etc in terms of parameters rather than numbers

Retrieve information from the ANSYS database, such as node locations or maximum stress

Perform mathematical calculations among the parameters, including vector and matrix operations

Define abbreviations (short Cuts) for the frequently used commands or macros

Create a macro to execute a sequence of tasks, with all loop systems & conditional operations

It can provide results in different forms as per the analysis & need such as contours, vectors, path, list, table, etc which can be easily extracted to the external source (Excel, Png & do on)
All the mentioned benefits, importance, need and execution of the tool was demonstrated as a part of the curriculum as a semester course along with the fundamentals (from engineering subjects) and how it is connected to the industry for the students to bring awareness of product development process & job opportunities in core in the HITAM College, Hyderabad.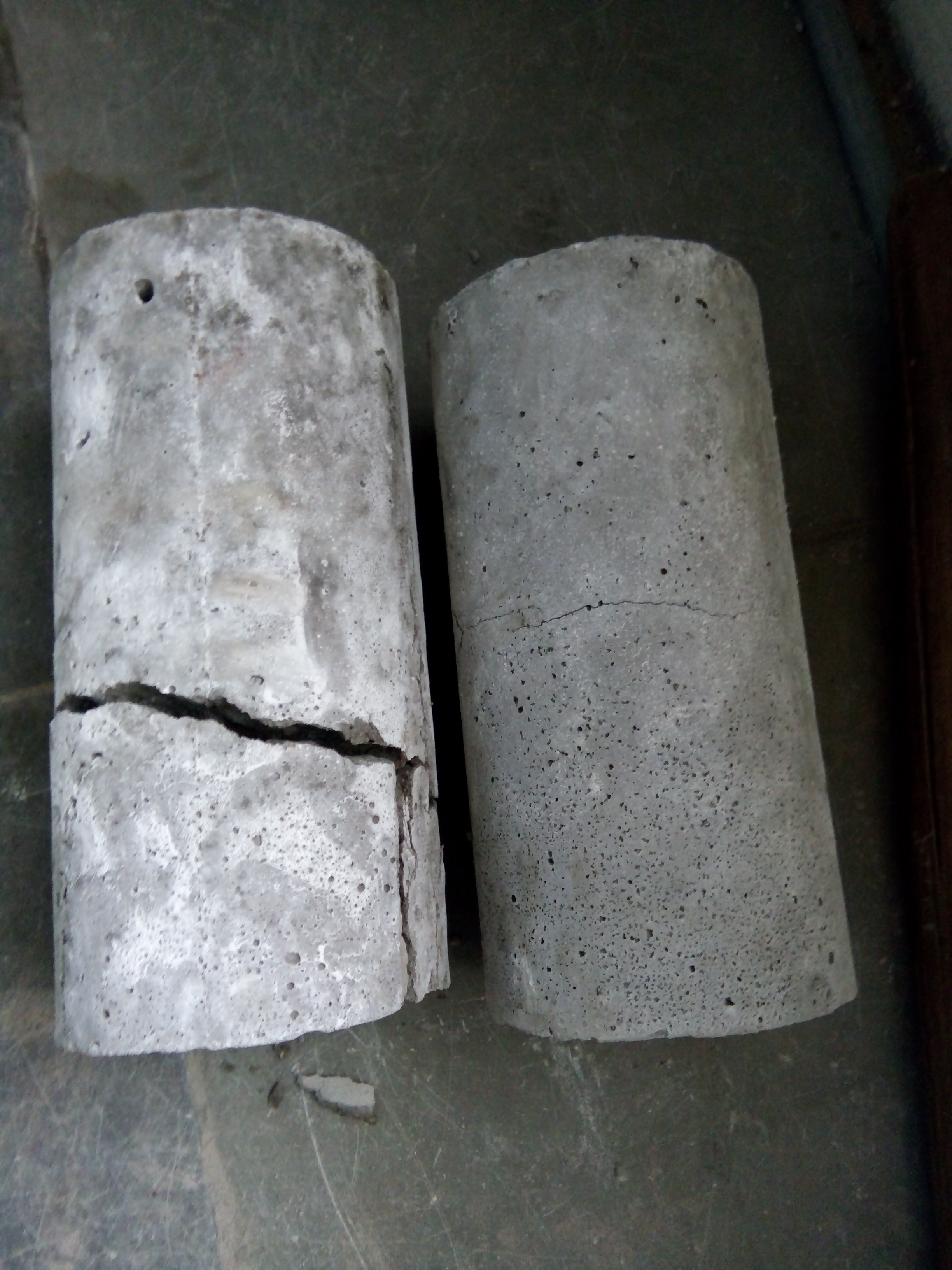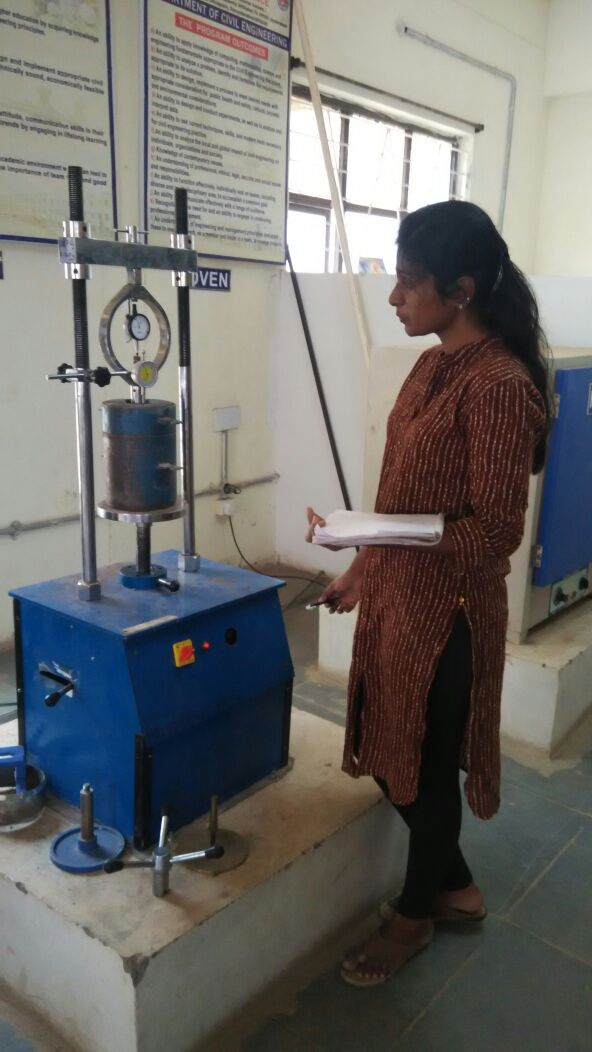 60+ Major Projects in Civil Engineering - MRITS
---
15/01/2018
to 19/03/2018
Hyderabad
Engineering projects involve creative problem solving, and they are not hypothesis testing. Each engineering design, software application or device project should have a clear engineering goal that can fit the following model statement: "The design and construction of an (engineered product) for (target user) to do (some useful function)" Any engineering project can be categorized into 3 major types i.e.,
1. Experimental
2. Computational (software's/coding)
3. Analytical (Theory/Study)
For any project type the steps need to carry are s mentioned below:
Step 1. Identify a need
Step 2. Establish design criteria and constraints
Step 3. Evaluate alternative designs and create your test plan
Step 4. Build a prototype of the best design
Step 5. Test and evaluate the prototype against important design criteria to show how well the product meets the need
Step 6. Analyze test results, make design changes and retest
Step 7. Communicate the design
Step 8. Prepare
Step 9. Prepare your abstracts and compliance checklist
The bridge between the theoretical aspects and the real world is project-based learning. Projects help us become better learners and better engineers. I believe the same applies to other fields of study as well. The skills that we learn by doing projects make us better prepared for the industry. The main constraint is time and time management is a skill that projects teach us. Doing more projects builds problem-solving skills. Projects are not just about making something new and fancy. It can be something very basic and simple or improvising on the existing things. another skill from projects- debugging. As important as it is to get things right, it is equally essential to make mistakes and then analyze where we might have gone wrong. By keeping all the above-mentioned points in mind, projects were executed by the students with the help of industry experts to get a better understanding of the need & necessity to carry final year major projects for self-growth as well as to set career path. Based on the student's interest & capabilities, all 3 categories of projects were implemented and gained knowledge to get industry ready in various domains of civil engineering in Malla Reddy Institute of Technology & Sciences, Dhulapally, Secunderabad.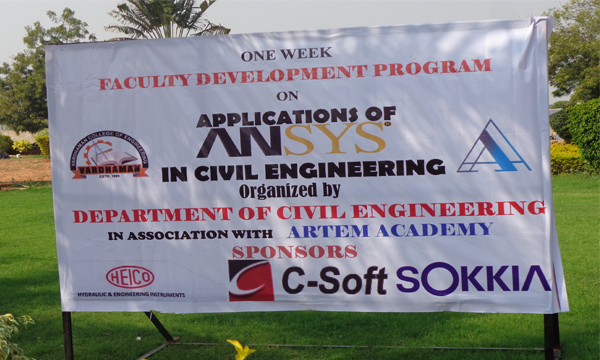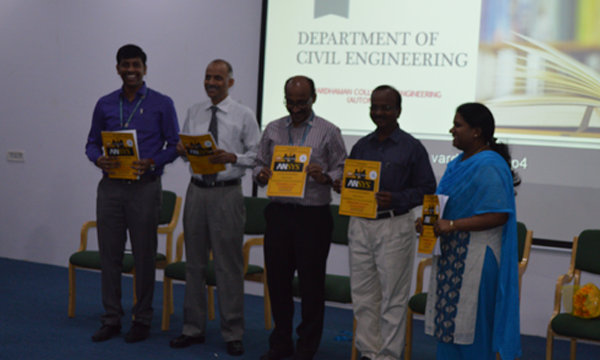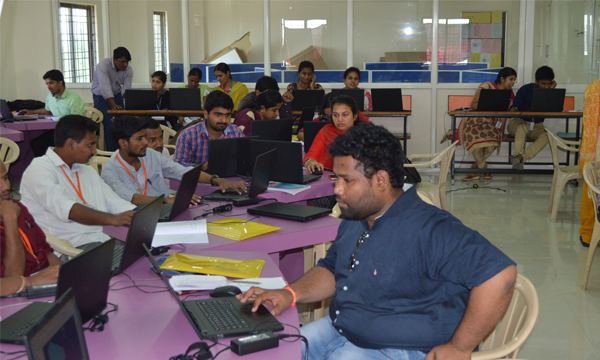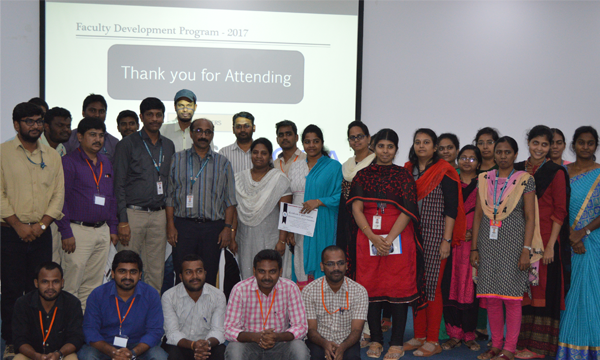 1-week FDP on Applications of ANSYS in Civil Engineering - Vardaman College of Engineering
---
26/11/2017
to 11/01/2017
Hyderabad
The structural integrity and stability of any building are only as good as its parts. The way those parts fit together, along with the choice of materials and the building site, all contribute to how the building will perform under normal or extreme conditions.
Civil engineers integrate this knowledge into their building designs and comply with increasingly demanding safety and government regulations. Civil engineers use Ansys MAPDL for projects as diverse as high-rise buildings, bridges, dams, stadiums, culverts, transmission towers, cell towers, etc. By experimenting with innovative design in a virtual environment, engineers and designers can analyse safety, strength, comfort and environmental considerations by various types of analyses & simulation models as per the model requirement with different types of analysis such as linear, static, dynamics, response spectrum, time history, thermal and so on both for concrete & steel structures or specific components. The objective of this course is to introduce attendees to the use of Finite Element Analysis software, allowing them to acquire the basic skills to enable them to work with this type of analysis in their professional practice and transfer the gained knowledge to the students which helps them to contact academics to the industry to align their career path. This faculty development program (FDP) was conducted for 5 days on Civil Engineer applications by using ANSYS APDL, in which hands-on sessions were also included along with the assignments to get complete knowledge on the applications & usage in Vardhaman College of Engineering, Hyderabad.
© Copyright 2021 Artem Academy. All rights reserved.
Designed & Developed by Colour Moon